U19 Scholarship Online Open Evening
Following a fantastic turnout for our U19 Scholarship trials we will now be hosting an online open evening.
When? Thursday 23rd November
What time? 7pm
How to book? The event will take place via Zoom. Contact admin@emc-academy.co.uk to receive your invite & zoom link.
Why should I attend? Our online open evening is a fantastic opportunity to find out how our U19 Scholarship programme works. We discuss in detail the course aims aswell as the opportunities available within the programme.
If you are unsure where to take your next step in further education and want to know more, contact us for more information.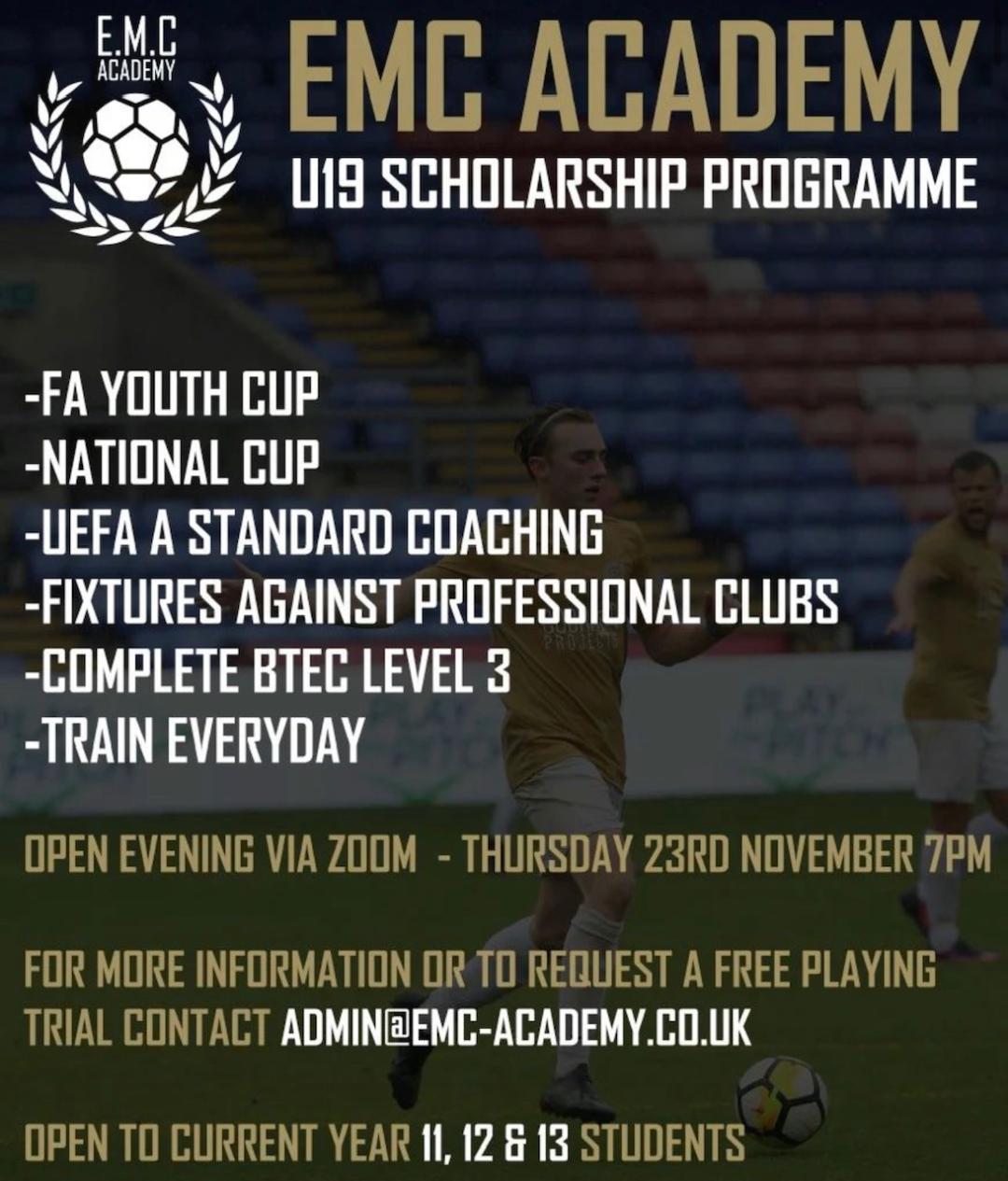 Gallery